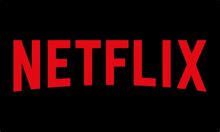 Netflix is an american commercial entertainment company that provides monthly flat-rate streaming media (primarily movies and television series) on demand over the Internet and DVD by mail, where DVDs are sent via Permit Reply Mail The company was founded in 1997 and is based in Los Gatos, California. It started its subscription-based service in 1999.
By 2009, Netflix was offering a collection of 100,000 titles on DVD and had surpassed 10 million subscribers.On February 25, 2007, Netflix delivered its billionth DVD. As of April 2011, the company had more than 23 million subscribers in the United States and more than 26 million worldwide.
By the first quarter of 2015, it had more than 60 million subscribers worldwide, a year later it reached 81.5 million, slightly beating its own forecasts. Most of these new subscribers came from outside the United States. In December 2016, it reached 89 million subscribers, of which 48 million are from the United States.
On January 16, 2014, The Square's nomination for an Academy Award became the first nomination in history for a Netflix original production.
Netflix initially ordered twenty episodes of Disenchantment, the first 10 episodes of the first season were released on August 17, 2018, and the remaining 10 episodes of the second season were released on September 20, 2019. In October 2018 , the series was renewed for a third season and fourth season of 20 episodes, with 10 episodes per season that will be released between 2021 and 2022.
Community content is available under
CC-BY-SA
unless otherwise noted.